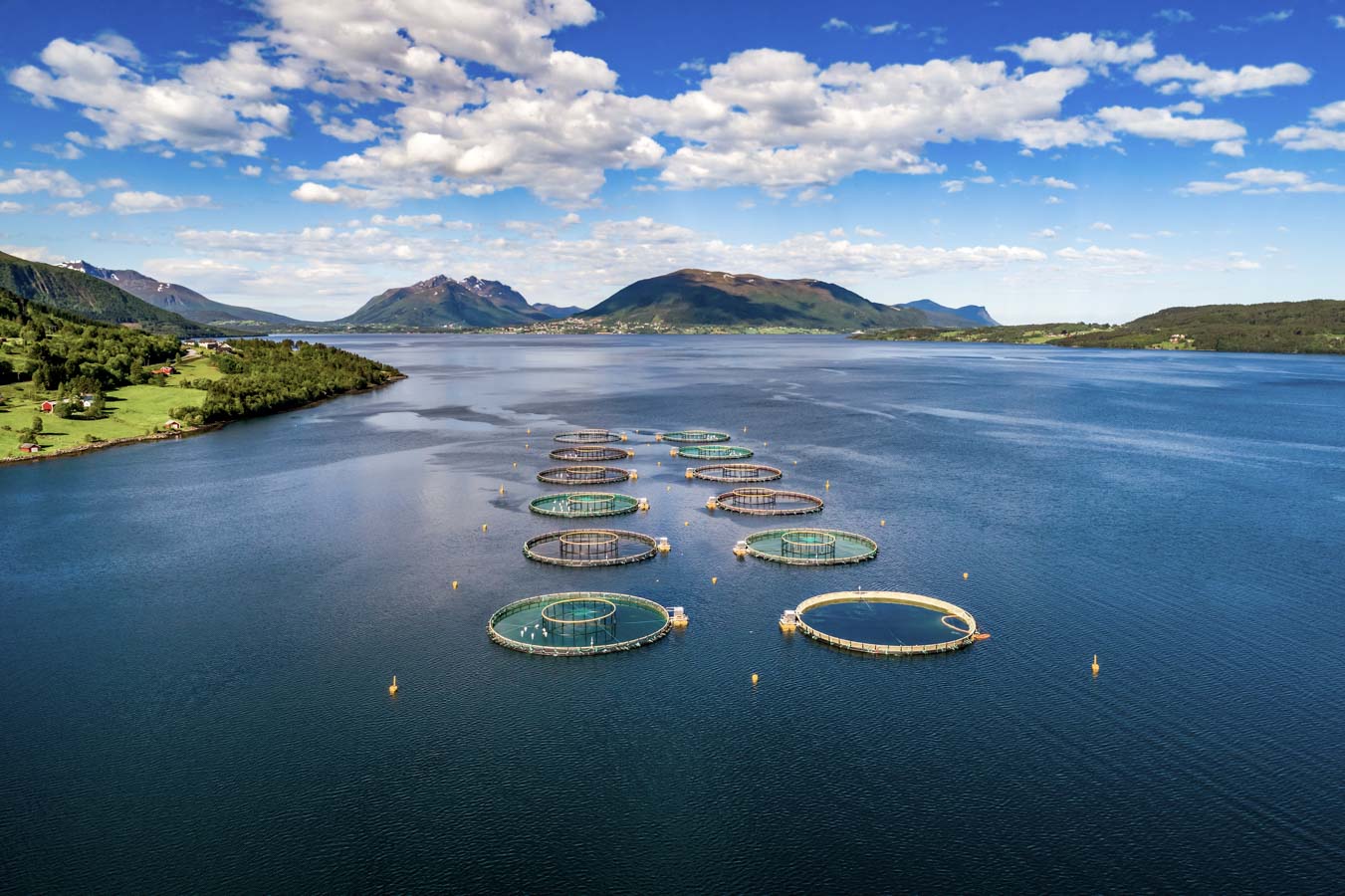 Environmental Monitoring
Real-time monitoring tools provide instant visibility into environmental conditions
Easily Track Factors Vital to Fish Health
Raising healthy fish is no easy task. You can have everything on your farm dialed in and running perfectly only to have something happen unexpectedly to sidetrack your operations. This includes any number of environmental or weather-based factors that can suddenly threaten the health or security of your fish stock – from strong currents that can stress fish to deadly algal blooms that deprive them of oxygen.
Three Kinds of Insights
Environmental monitoring enables you to stay ahead of issues like these, and Innovasea's real-time solutions give you instant visibility into what your fish are experiencing:
Our unique underwater sensors use sound waves to wirelessly report several important variables, including dissolved oxygen, water temperature and salinity.
Our surface monitoring tools keep you up to date on tidal conditions, wind, barometric pressure and other weather-related parameters.
Our physical sensors monitor tension on mooring lines and the strength of currents to give insight into conditions of your pen infrastructure.
Easily Scalable for Any Farm
Our environmental monitoring solutions are easily scaled to any size farm, with sensors typically deployed in each pen to monitor the unique environment created by the biomass.
Pen monitoring – Aquaculture is one of the most heavily regulated industries in the world. Companies spend a lot of time and money complying with regulations – and creating the documentation to prove it. Our pen monitoring solutions make this challenging part of the business easier by automatically collecting and storing the data necessary for compliance and ASC certification.
Site Monitoring – Fish grown in net pens are subjected to wildly varying sea conditions. A pen at one end of your site could be experiencing drastically different conditions than another pen just a few hundred meters away. Conditions can even differ greatly in individual pens, with temperature and water quality fluctuating at different depths. Knowing environmental conditions across the farm is vital to making informed decisions, improving growth and minimizing feed loss.
Explore Our Expertise
Ready to take the plunge?
Contact Innovasea today to find out how our aquaculture and fish tracking experts can help with your next project.
Contact Us