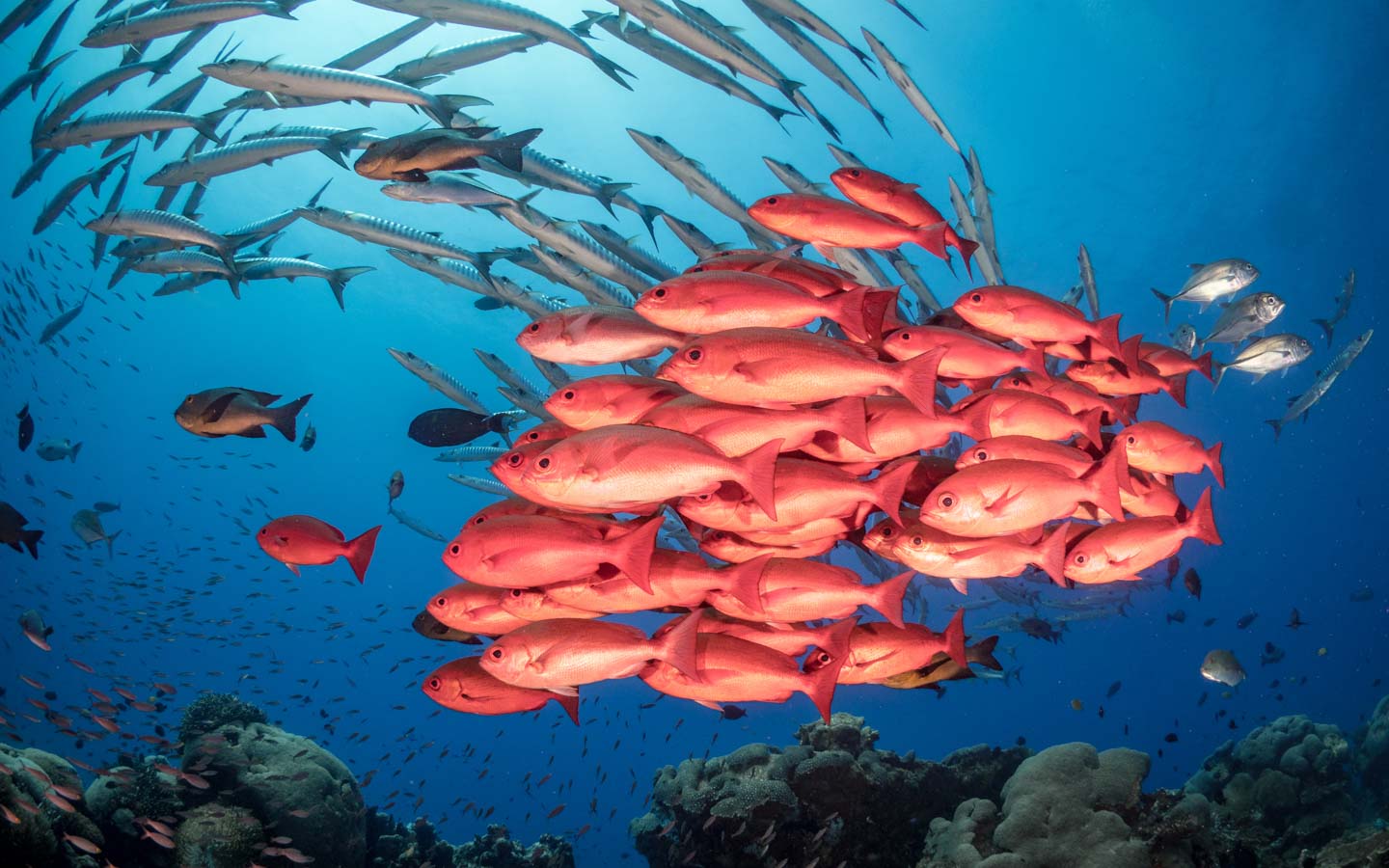 Case Study: Tracking Red Snapper off the Coast of Florida
In the waters off Florida, the movement, discard mortality and stock recovery of red snapper are all hot topics. Researchers at the Florida's Fish and Wildlife Research Institute, are using Innovasea acoustic release receivers and transmitters in multiple tagging studies to better understand these issues.
Thirty-five acoustic release receivers are moored in deep water south of Panama City Beach. They're used by FWRI biologists to study red snapper release survival at depths of roughly 45-80 meters as well as movement patterns and site fidelity.
"We were able to pop and drop all 35 receivers in one day without any issues," said Joel Bickford, researcher at the Lowerre-Barbieri lab. "These were at our northern Gulf of Mexico array located about 60 miles offshore of Panama City within the Madison Swanson Marine Protected Area, and the had been deployed for just under 12 months."
The receivers are retrieved remotely using a VR100 deck box with a transponding hydrophone to communicate with the deployed receivers. Once the command to release is sent, the receiver quickly ascends to the surface, typically within a minute.
Because the research site is far from shore and needs heavy mooring systems, maintaining this type of receiver array would usually require multiple boats making multiple trips over a number of days. But with the Innovasea remote retrieval system, researchers on three vessels each equipped with a VR100 deck box and hydrophone were able to complete the research in a single day.
Ready to take the plunge?
Contact Innovasea today to find out how our aquaculture and fish tracking experts can help with your next project.
Contact Us