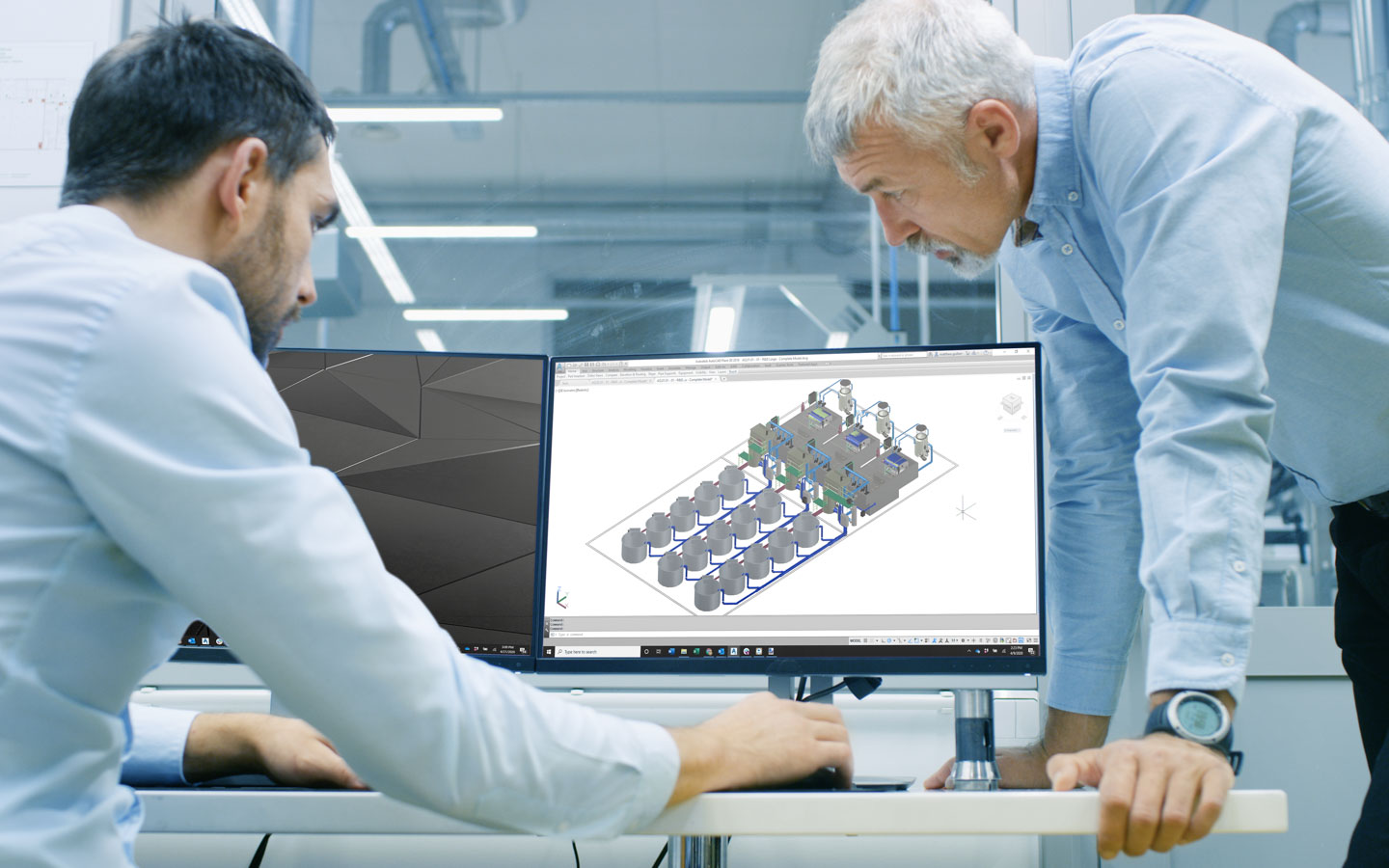 July 15, 2020
Insights:
The 9 Advantages of Modular Recirculating Aquaculture (RAS) Systems
By George Nardi
When recirculating aquaculture systems were first developed and deployed at commercial fish farms in the 1990s, each one was custom-built and designed specifically for a certain site, species and production level, among other factors.
Engineers would come in and plan the system from scratch. Based on the scale of the operation, it could take up to 2-3 years for a new system to get designed and installed.
Over the last few years companies like Innovasea have developed a modular approach that takes the heart of a RAS configuration – essentially the entire system between the intake and the discharge – and standardizes it based on certain size requirements.
While still gaining traction in the industry, modular RAS systems provide a number of key advantages. Fish farms that go this route can expect to:
Save on Engineering Costs – Engineering a RAS system from scratch can be an expensive proposition. With a modular system the majority of the design work has already been done. It's simply a matter of plugging in different variables and doing some calculations to ensure you're getting the right size system for your needs.
Shrink Project Timelines – With less engineering and design required, projects can ramp up quicker and get finished faster.
Easily Replicate a System – Business is booming and you're looking to expand – either at your current site or perhaps even in a new market. Great problem to have, right? If you're using a modular RAS system, you can simply duplicate it to meet your production goals. Not only will it save money up front, but your existing staff already knows the new system front and back, making things that much easier when the system comes online.
Streamline Maintenance – Standardized systems make it easier for maintenance engineers to learn the components inside and out and keep things running right – and to impart their knowledge to technicians to ensure deep understanding of how things run. In addition, with a modular system you can also reduce your spare parts inventory.
Improve Operator Performance – Similar to maintenance above, modular systems mean less training for your staff – and that translates into fewer operator errors.
Minimize Risk – Using a series of modular RAS systems provides built-in resiliency and helps minimize the risk to your business. If one of the systems goes down, it won't wipe out your entire stock of fish.
Simplify Planning – Using a modular system makes it easier to spec out ancillary aspects of a project. For instance, knowing the energy required to run a certain size module makes it simple to calculate your requirements for a solar panel array or backup generator. Or if you need to expand production, it's easy to calculate your land or building needs.
Diversify with New Species – If your business has more than one modular system, it enables you to test out a different species while continuing to cultivate your target species in the other systems.
Finance Business Investment – For a start-up or young business, going modular lets you minimize your initial investment. Once things are dialed-in and running smoothly, it's easy to add additional capacity by simply replicating the first system.
At Innovasea we do a lot of RAS installations. We've helped customers with systems of all size – both modular and custom-built. We know the one-size-fits-all approach that some of our competitors prefer simply doesn't work. So we recognize that a modular RAS system won't be the right fit for everyone.
That said, for most hatcheries and nurseries a modular system makes a ton of sense. Because of the reasons outlined above, a modular approach should be the starting point of your planning. If it turns out your situation requires something more custom, we can do that as well.
Innovasea offers a number of modular RAS systems for both freshwater and saltwater use. Contact our experts today to see how we can help you plan your next project – whether modular or custom-built.
About the Author
George Nardi, vice president of aquaculture services at Innovasea, has three decades of experience in the seafood and aquaculture industry and provides clients with strategic direction and expertise on hatchery and farm operations.
In 1995 George co-founded GreatBay Aquaculture, a New Hampshire-based fish farm that started as single marine species hatchery before evolving into a large hatchery and grow-out operation spread across three states and four countries.
George holds bachelor's degree in zoology from the University of New Hampshire and a master's degree in marine environmental science from SUNY Stony Brook. He currently serves on the National Oceanic and Atmospheric Administration's Aquaculture Task Force.