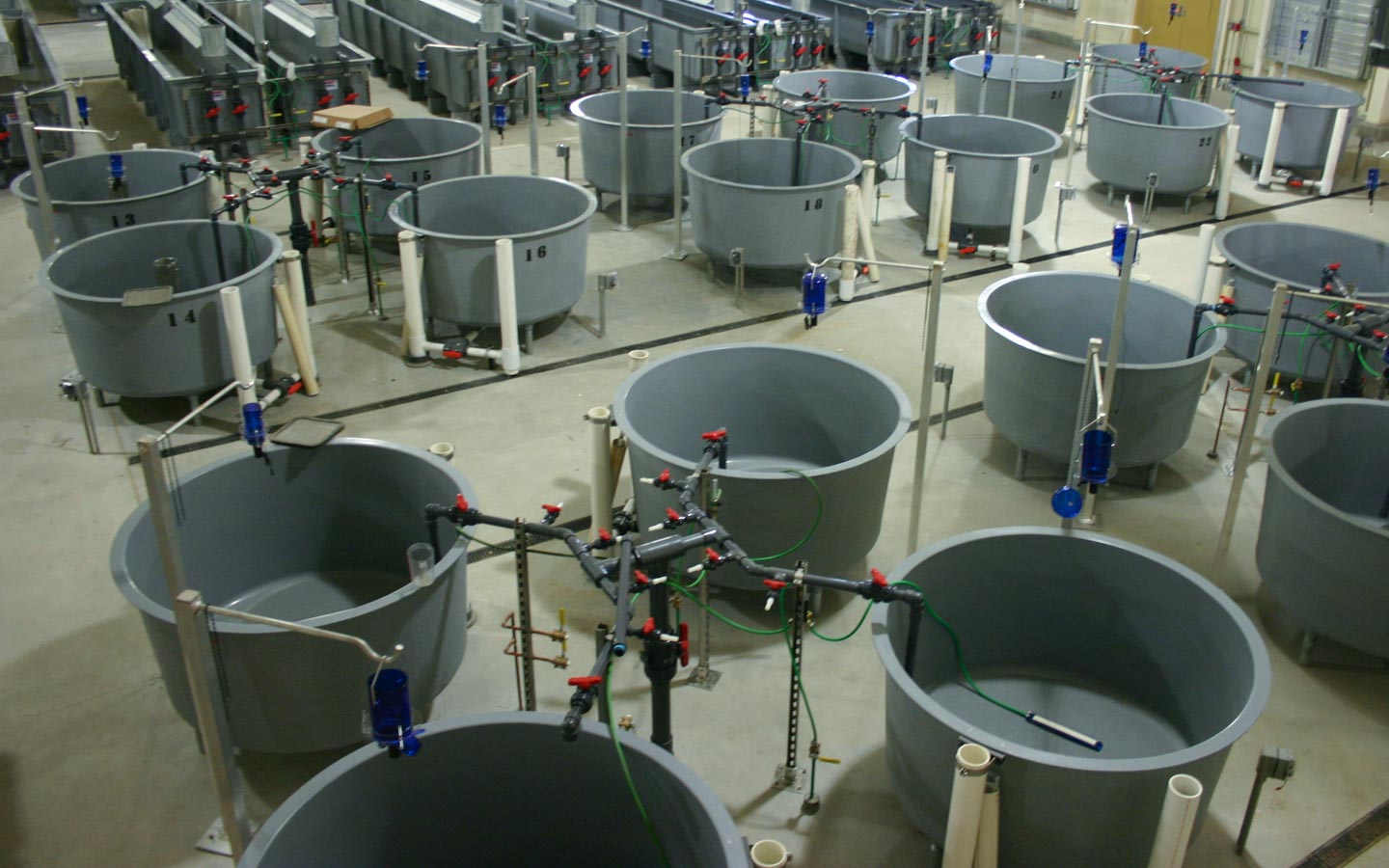 Fiberglass Tanks
Fiberglass tanks of all shapes and sizes to fit your needs

Fiberglass fish tanks are the main component of a recirculating aquaculture system. Innovasea specializes in a variety of tanks for above ground and in-ground systems and offers a wide range of customizations to meet unique needs.


We'll help design your perfect tank
Round Culture Tanks: Round tanks come in various sizes and are available in sectional or one-piece designs, with or without skirting. Gel-coated surfaces mean easy maintenance, while a top lip reinforces the walls.
Expandable Oval Culture Tanks: Ideal for buildings with limited size door openings, these tanks have a panel design with varying widths and depths. They're built for intensive heavy production and come with hardware and a closed-cell self-adhesive PVC gasket to seal seams.
Rectangular Fish Rearing Troughs: These free-standing fiberglass tanks are reinforced so no external bracing is required, providing maximum space in between for walking and working
Cone Bottom Tanks: The conical shape at the bottom of these tanks lets waste easily settle to the bottom for drainage. They can also be used for dry applications, such as fish food storage and dispensing.
Key features
Wide range of shapes and sizes
Gel-coated surfaces for low maintenance and high durability
Customization available upon request
Premium FDA approved material
Drain locations, fitting and gate valves can be customized
Dual-drain with side box available
Customizable gel coat color
Ready to take the plunge?
Contact Innovasea today to find out how our aquaculture and fish tracking experts can help with your next project.
Contact Us