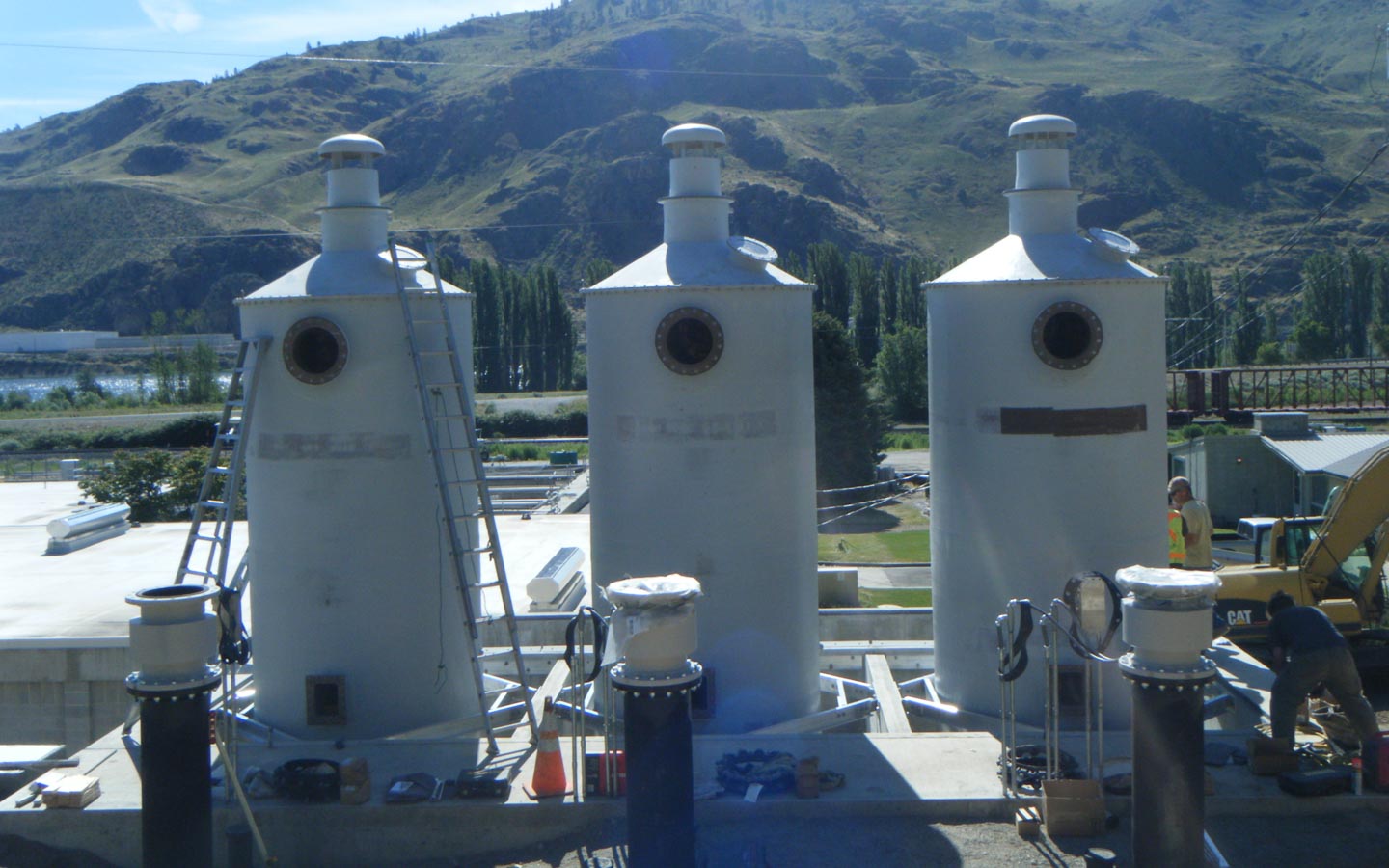 Gas Management
A variety of components to manage gas levels and maintain fish health

Gas management is an invisible yet integral element of maintaining a healthy fish culture system. Our solutions help RAS facilities maintain proper gas saturation levels for healthy production.



Gas Management Solutions
Innovasea offers three management tools for gas control:
The X-Flow is a compact crossflow degasser that reduces carbon dioxide, nitrogen and the increase of oxygen gases. The cross-flow design provides several design advantages over traditional degassers.
The Low Head Oxygenator injects oxygen into the water while displacing nitrogen. The LHO can achieve up to 95% oxygen absorption efficiency. This gravity-based component runs without electricity, making oxygen the only consumable resource.
The Gas Management Tower is a combination of an X-Flow on top and an LHO below. Choose from either a free-standing or integrated sump style to suit your needs.
Key features
Maintains proper gas saturation
Use with freshwater or saltwater
Degasses by gravity action
Vertically integrated systems make for efficient use of space
Easily coupled with UV treatments
Ready to take the plunge?
Contact Innovasea today to find out how our aquaculture and fish tracking experts can help with your next project.
Contact Us