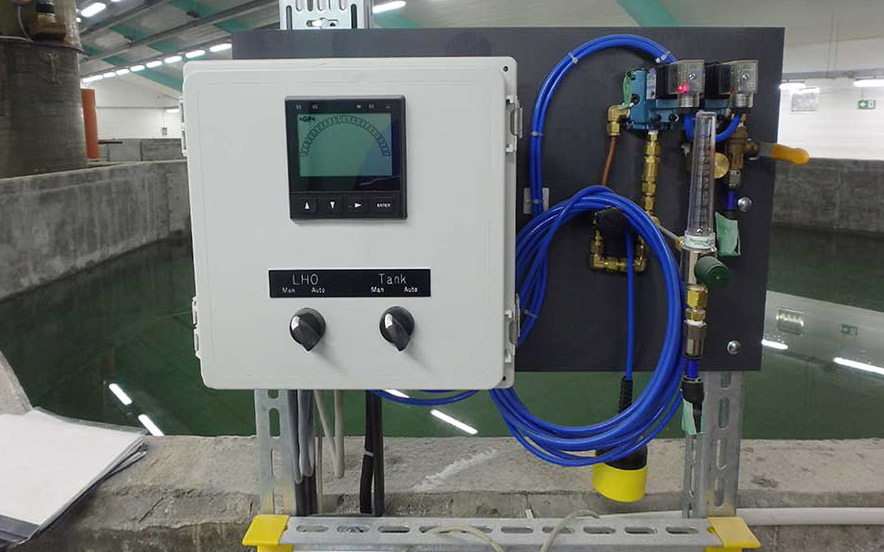 Monitoring and Controls
Sophisticated monitoring, instant alerts and automated protections to protect your stock from a variety of dangers
In a matter of minutes, oxygen and other chemistry parameters within a fish tank can be thrown off, posing a danger to its inhabitants. To prevent loss and reduce manual labor, owners can implement automated solutions that detect when something is wrong.


Cloud-based technology gives effortless control
With mobile, cloud-based technology, operators have a clear view of the health of their farms from anywhere, allowing for oversight and peace of mind.
Consistent monitoring protects fish health
Monitoring will keep track of parameters like dissolved oxygen levels, temperature, salinity, carbon dioxide concentration and pH balance. Using fully automated controls enables your system to inject oxygen at critical moments to maintain an optimum rearing environment or, if necessary, help save the lives of your fish during an emergency such as a power failure.
Hand held monitoring equipment
Innovasea offers a robust line of hand-held equipment and solutions to monitor and control important water quality factors. Constant monitoring allows for data to be graphed, and alerts can be sent to operators when a reading falls outside certain parameters, whether at the hatchery or in live haul transport tanks.
Key benefits
Reliable monitoring of critical factors affecting water quality
Programmable logic control lets you set specific parameters
Real-time data available to managers from anywhere
Ready to take the plunge?
Contact Innovasea today to find out how our aquaculture and fish tracking experts can help with your next project.
Contact Us