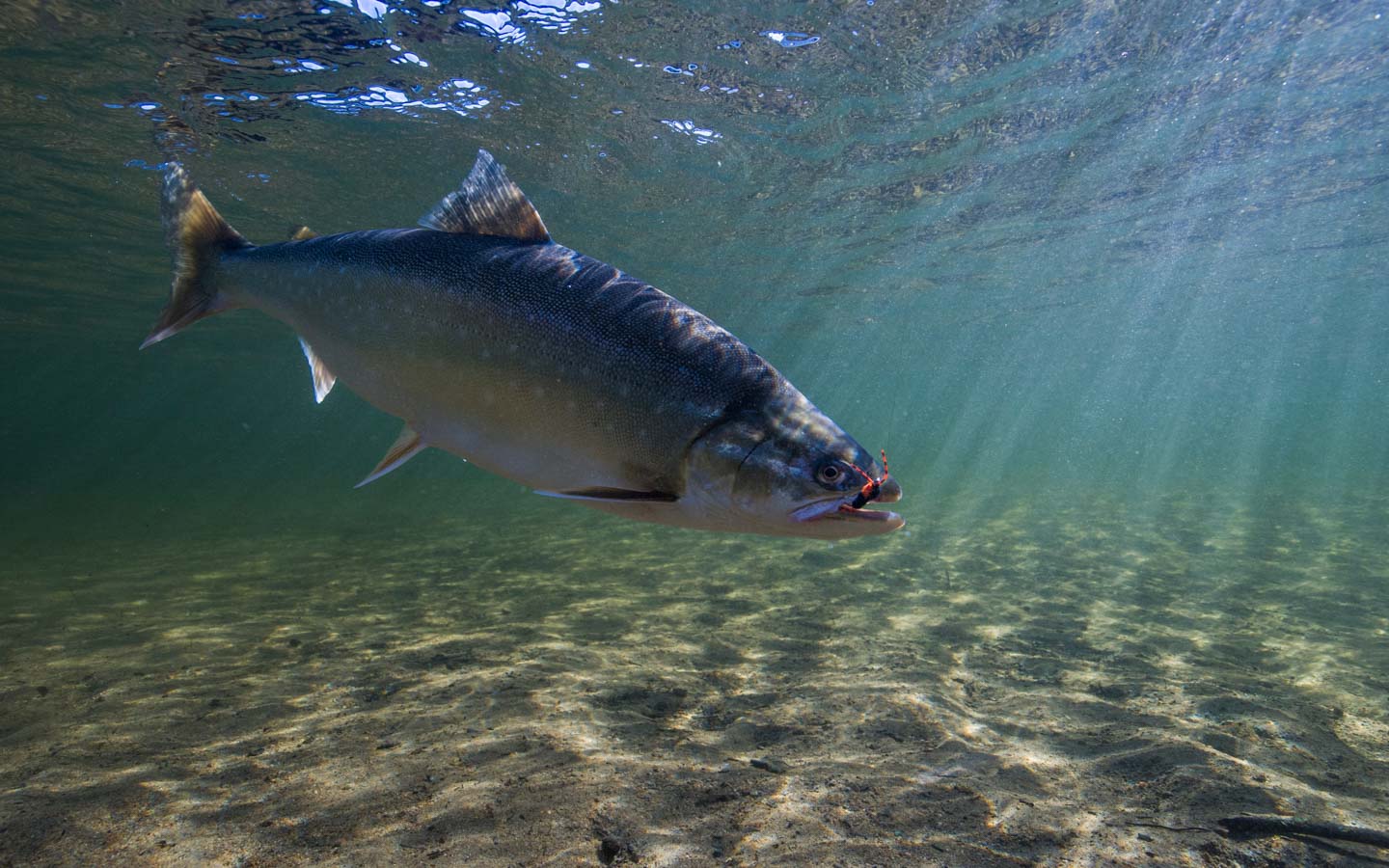 Case Study: Acoustic Tracking of Arctic Char in Nunavut
In 2014, Aaron Fisk of the University of Windsor and a team of researchers deployed 12 acoustic receivers to study Arctic char in Nettilling Lake in Nunavut, a territory in northern Canada. As the most harvested species of wildlife in Nunavut, Arctic char are important across the territory and used by Inuit for both sustenance and commercial purposes.
The study had three main objectives:
Collect basic biological data (size, sex)
Quantify diet using chemical tracers
Quantify seasonal movement patterns using acoustic telemetry
"In addition to the obvious fishery opportunities here, there are many unanswered questions over the general biology and ecology of Arctic char in this unique freshwater system," said Fisk.
The receivers were deployed for 12 months – six of them along the Amadjuak River, three in Amadjuak Lake at the mouth of the river and three in Lake Nettilling where the Amdajuak enters. A year later all 12 receivers were successfully recovered using a VR100 deck box with a transponding hydrophone to remotely activate their built-in acoustic releases.
"Two of our receivers and floats had actually broken away from their moorings," said Fisk. "Fortunately, we were able to locate them a few kilometers downstream, largely because we could communicate with them remotely. It also turned out they are just fine and in good working order."
Once the data was downloaded, all 12 receivers were re-deployed in the same locations, with five more situated at the mouth of the Koudjuak River in Lake Nettilling, which empties into the ocean at Foxe Basin. These receivers provide insight into which tagged char move to the ocean.
"At least 22 of the 42 char we tagged in 2014 were detected," said Fisk. "We also released another 60 tagged char during our August 2015 expedition."
Ready to take the plunge?
Contact Innovasea today to find out how our aquaculture and fish tracking experts can help with your next project.
Contact Us