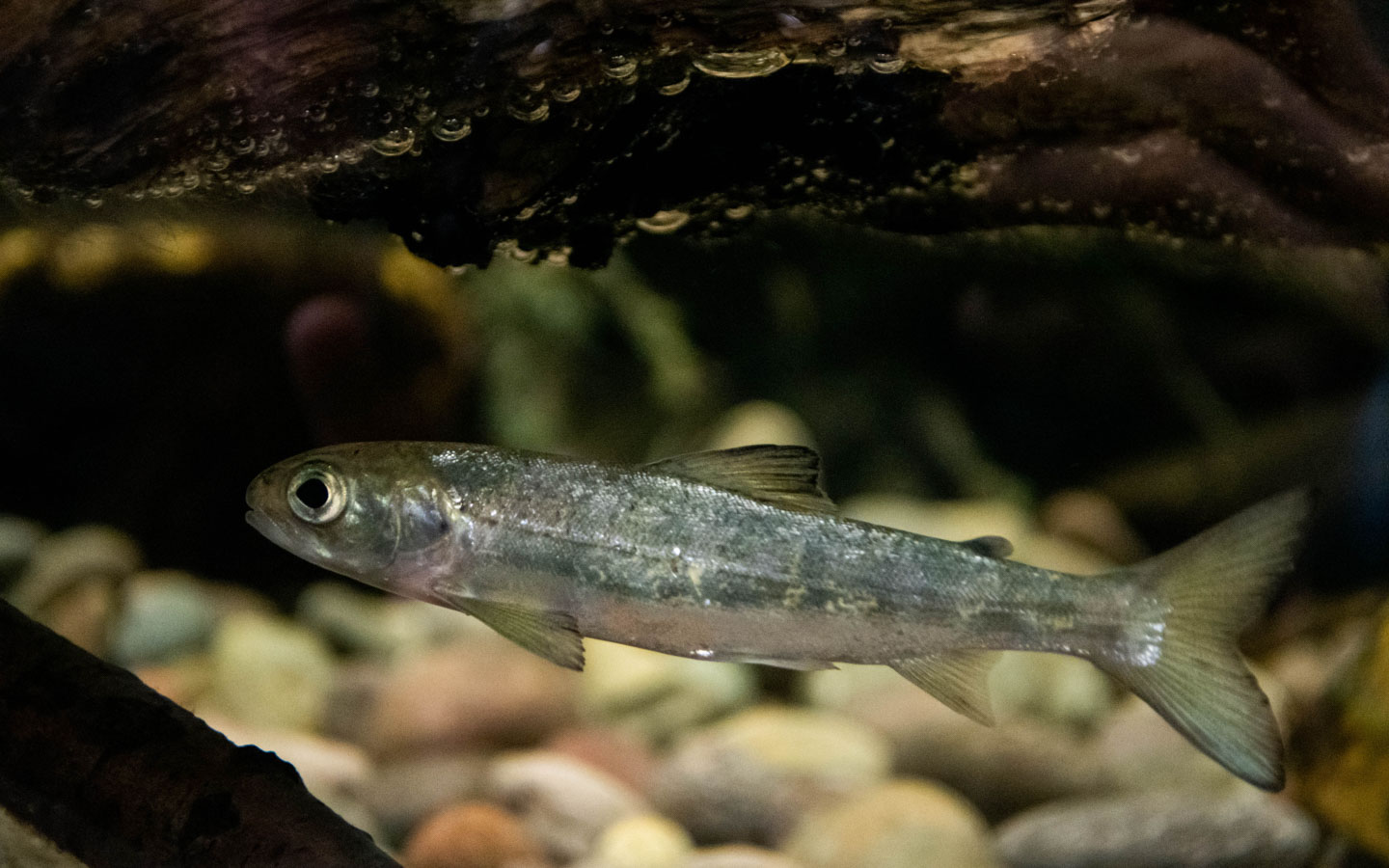 Case Study: High Residence Tracking of Smolts and Kelts in Sweden
Senior Research Engineer Gustav Hellström and Johan Leander, a Ph.D. candidate from the Department of Ecology and Environmental Sciences at Umeå University in Sweden, are using Innovasea technology to study the migration behavior of Atlantic salmon smolts and kelts around the Stornorrfors dam, where the Ume and Vindel rivers meet.
"Atlantic salmon are considered one of Sweden's most important fish species because of their significant ecological and socio-economical value," said Hellström. "River regulation for hydropower production creates barriers for salmon in their migration cycle, and our research aims to find better solutions that enable salmon to safely migrate past hydropower dams."
The project's success relies on Innovasea's high-residence, high-resolution tracking technology, which conducts detailed studies of spatial and temporal movements of salmon near the fish ladder at Stornorrfors.
The HR telemetry system, which combines Innovasea's HR2 receivers and 180 kHz high-frequency tags, was designed to allow researchers to monitor or position many tagged animals with sub-meter accuracy.
"The primary purposes of this project are to optimize present constructions aimed at facilitating downstream salmon migration, and to evaluate the functionality of a newly constructed salmon trap located near the Stornorrfors fish ladder," said Hellström.
Ready to take the plunge?
Contact Innovasea today to find out how our aquaculture and fish tracking experts can help with your next project.
Contact Us