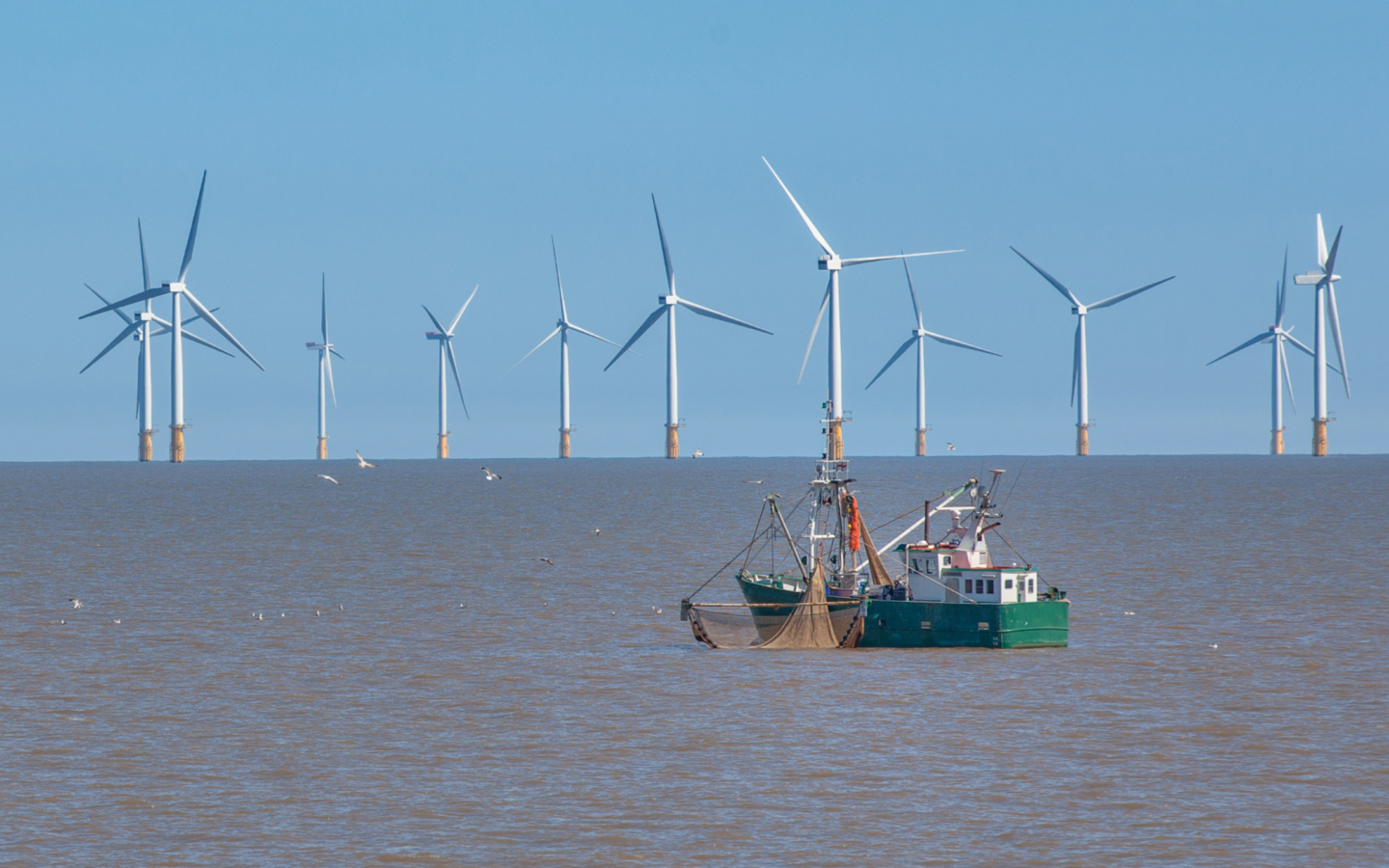 August 26, 2020
Insights:
Why Innovasea Is Leading Canada's Ambitious Ocean Aware Project
By Mark Jollymore
In late July Canada's Ocean Supercluster announced its Ocean Aware project, a $29 million program to develop new technologies to help maritime industries improve operations while lessening their impacts on the environment. Innovasea is leading the ambitious, three-year project, and we couldn't be more excited about its potential to reimagine some of the ways humans interact with the ocean.
The ocean remains a wondrous and mysterious place. Despite millennia of human use and centuries of scientific research, we still know very little about what goes on beneath the surface. This project aims to remove some of that mystery by developing the next generation of underwater observation systems to transform three key Canadian industries: fishing, aquaculture and maritime energy.
This is an important endeavor and Innovasea is uniquely positioned to spearhead this effort. We have a long history of developing cutting-edge acoustic telemetry technology for scientists and researchers. We're widely recognized as a pioneer in open ocean aquaculture. And we are considered a leading producer of innovative aquaculture intelligence technology.
Broad Impact
This project addresses the challenge of operating in the ocean in an ecologically sustainable fashion by developing new, cutting-edge solutions for sensing, visualizing and ultimately predicting what's happening beneath the surface. These insights will allow us to better understand the impact of human activity on the marine environment.
Ocean Aware will deliver benefits in four key areas:
Aquaculture – Technological advances and new tools will give fish farmers enhanced ability to monitor environmental conditions and protect fish from harmful underwater events.
The Fishing Industry – New technology to observe, monitor and locate fish stocks will help increase fishing efficiency, improve the sustainability of our fisheries and minimize bycatch.
The Energy Sector – New tools to better monitor and understand the behavior of the marine life that tends to congregate around fixed infrastructure in the ocean, such as offshore wind turbines and oil and gas platforms.
Ocean Discovery/Research – New sources data for scientists and researchers so they can conduct ocean ecosystem research and gain a deeper understanding of marine life movement and activity.
While a Canadian initiative, Ocean Aware will create a blueprint – and the tools and technologies – that other nations can use to ensure that important maritime industries operate in a way that is both sustainable and profitable.
A Team Effort
Working with us is an impressive team of partners, supporters and stakeholders who each bring a wealth of expertise and insight to the table. They range from companies like Irving Shipbuilding and Nova Scotia Power to research institutions like the Ocean Tracking Network at Dalhousie University and the Marine Institute at Memorial University.
In addition to leading this impressive collection of experts, Innovasea's role will be to build upon the advanced fish tracking and aquaculture intelligence solutions we've already developed and adapt them as needed based on the requirements of the project.
But in order to gain the desired insights, we will also need to come up with new approaches, methods and technologies to collect, manage and analyze large quantities of data – and turn it into useful, actionable information.
With that as our mandate, Innovasea will be developing:
New sensors to monitor marine environments and aquatic animal behavior.
New software and technology that makes it easier to get data out of the water and into the cloud, where it can be better managed, understood and interpreted.
Artificial intelligence tools and algorithms to provide automated analysis, improve data visualization and deliver new predictive capabilities.
That work will be part of the first phase of the project. The second will be centered on working with our project partners to deploying those tools into real world environments to assess their efficacy.
When we're finished, the Ocean Aware project will give Canada and the world at large a greater understanding of the ocean environment, enabling us to better utilize, sustain and nurture our oceans. The end result will be better fish health, better management of our natural resources, fewer human impacts on aquatic creatures and a more sustainable future for our oceans and our planet.
The technology and know-how developed by Innovasea over the last 40 years – and our constant commitment to improving upon it – will be instrumental in delivering these breakthroughs.
Innovasea's explicit core purpose as a company is "enabling the sustainable use of our ocean and freshwater ecosystems." And that aligns perfectly with what this project aims to do – not only for Canada but the world at large.
About the Author
Mark Jollymore is president of Innovasea and is based out of the Nova Scotia office, which is home to the company's fish tracking and aquaculture intelligence divisions. Prior to Innovasea Mark was president and CEO of Amirix Systems, whose Vemco brand was the world leader in the acoustic fish tracking market space. During Mark's seven years as CEO of Amirix, the company grew rapidly and expanded into new markets before being acquired by Innovasea in 2017.
Mark started his career in the aerospace sector working for Litton Industries and Lockheed Martin, predominantly in the design and aircraft testing of electronic warfare systems. He holds a bachelor's degree in electrical engineering from the University of New Brunswick and an MBA from Saint Mary's University.