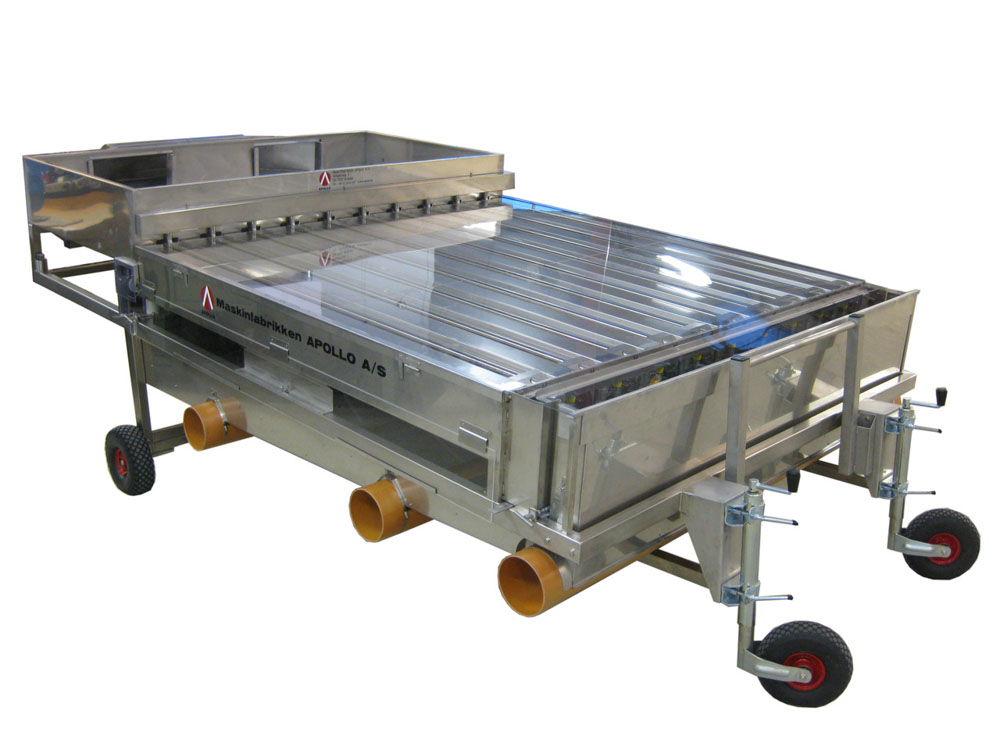 Live Product Handling
Live Product Handling Equipment for Aquaculture
With all the time and energy that goes into raising fish, you want to ensure the live product is handled properly. Innovasea offers a range of handling equipment to make moving, grading and counting as easy as possible.


Matsusaka Fish Pumps
Matsusaka Fish Pumps are engineered to gently move fish from one location to another, whether from one tank to another or to purge before processing.
Apollo Fish Graders
Apollo Fish Graders effectively sort fish by size using adjustable rollers.
Aquascan Fish Counters
Aquascan Fish Counters use advanced digital camera technology to quickly count fish passing through a channel and provide accurate estimates of the weight of your fish.
While these products can be used individually, they're most beneficial when combined together. Our team can help you design the ideal solution based on the species, weight, and quantity of fish you plan to raise.
Key benefits
Ensure valuable product is moved and sorted safely
Reduce manual labor and increase accuracy of output estimates
Improve operational efficiency
Ready to take the plunge?
Contact Innovasea today to find out how our aquaculture and fish tracking experts can help with your next project.
Contact Us