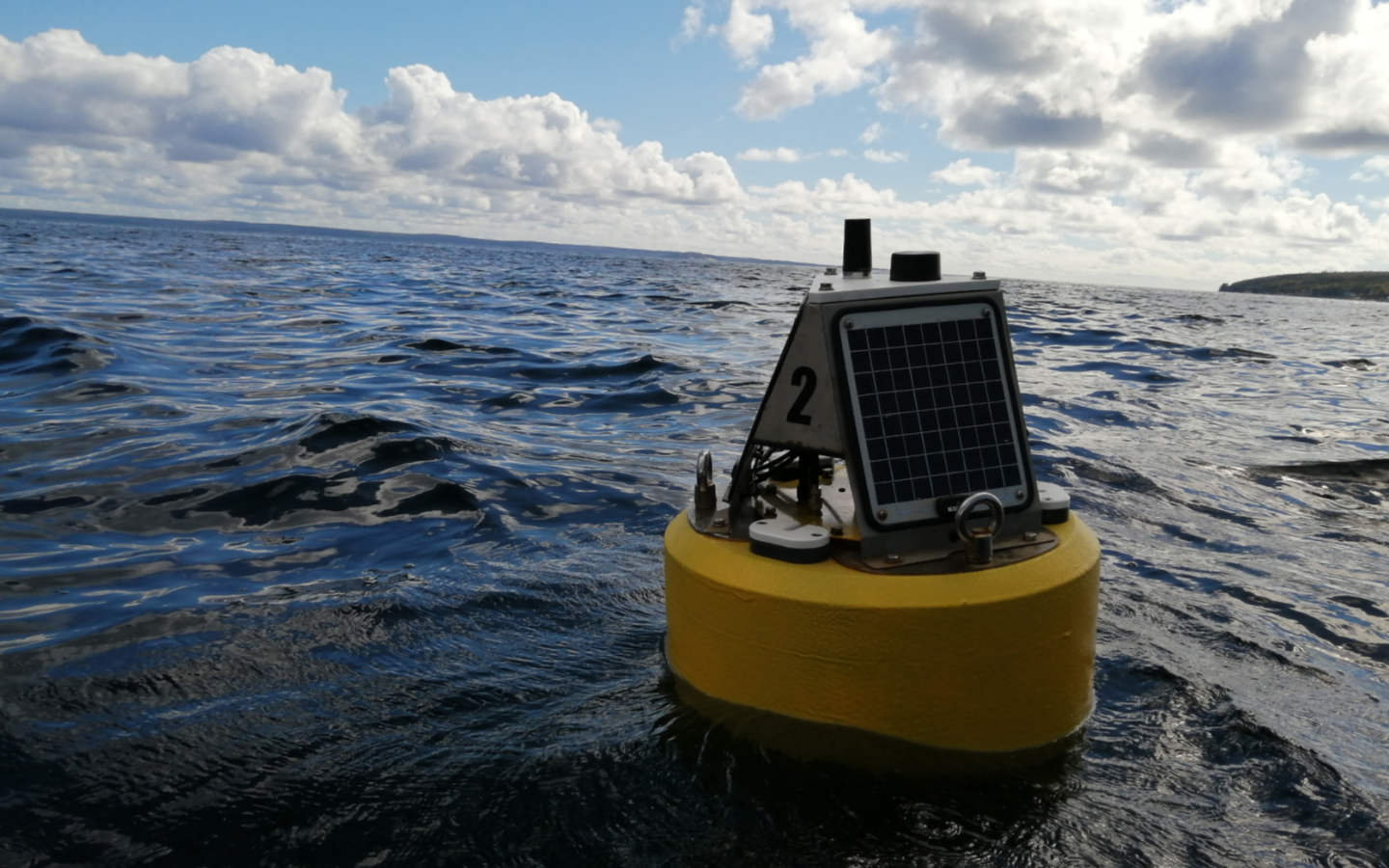 October 8, 2020
Insights:
13 Ways Fathom Helps Researchers Focus on What They Love
By Courtney MacSween
It's been an exciting few weeks here at Innovasea after we officially introduced our new Fathom software suite on Sept. 22. Our team has been hard at work developing Fathom's innovative fish tracking tools over the last couple years and we are thrilled to finally release them to the research community.
What started out as a piece of desktop software to accommodate our new (at the time) HR2 receivers evolved into the Fathom suite you see today. After an extensive review of our software ecosystem, we knew we needed a more cohesive and comprehensive experience that would help researchers go from detections to citations much faster.
For years we have heard researchers say, "I've collected all this data, now what?" With Fathom we are now able to help those researchers by making it easier for them to manage all their acoustic telemetry data.
So let me introduce you to some of the new tools Fathom has to offer.
Going Mobile
Prior to Fathom Mobile, researchers needed to take a laptop into the field in order to offload data from their receivers. Tracking aquatic animals pretty much guarantees tight quarters on a boat surrounded by water – not exactly the ideal spot for an expensive PC.
Being able to offload receivers quickly with a waterproof phone or tablet and having the data backed up immediately in Fathom Central eases some of those logistical challenges. It also gives researchers peace of mind in the event a rogue wave capsizes your vessel and sends your just-offloaded receivers and data overboard (don't laugh, this really happened to one of our customers!).
Fathom Mobile is also changing the way researchers capture metadata about their receiver deployments and animal tagging. Gone are the days of having to transcribe information from soggy notebooks. The app lets researchers capture GPS coordinates of their equipment and all the metadata linked to their animals and send it directly to Fathom Central.
Data in Real-Time
Telemetry studies are typically passive in nature. Receivers are deployed for a length of time to record when tagged animals are within range, and then those receivers must be collected before data can be viewed and analyzed.
There are, however, instances where more immediate feedback is required. This can include situations like notifying key stakeholders about tagged sharks near beaches, the presence of an endangered or threatened species near a power facility or the presence of invasive species in a body of water.
Fathom Live delivers this data to researchers as soon as one of their fish swims near a Live hub. And unlike with satellite tags, animals don't need to break the surface in order to be detected. There are also fewer limitations on tag size and battery life, meaning a broader of selection of animals can be tracked.
Furthermore, public outreach and science communication (#scicomm) are growing themes in the scientific community and in some cases can be required components of a research program. Fathom Live provides a phenomenal way to engage the public by letting them "track" fish and other animals in their specific area or the world abroad.
All Data Flows to Fathom Central
There are many moving parts to a telemetry study. Researchers need to keep track of not only their detection data but also all the metadata associated with those detections – otherwise they are just IDs with a date and time attached.
The metadata can include when and where particular receivers were deployed; how those receivers were configured while deployed; what mooring system was used; what animal is associated to each unique Innovasea ID; and any other measurements or information related to the animal and the tagging event in order to bring context to their data.
In the past, this information would reside across many spreadsheets and databases or, even worse, in that lost notebook. This made for a long and tedious data cleanup process before researchers could even begin to think about analyzing animal behaviour.
This has all changed with Fathom Central. Researchers now have a single hub from which to access and manage all aspects of their acoustic telemetry studies. The tools within Fathom let researchers:
Plan and track deployments
Record and link animal metadata to their specific tag ID and study
Quickly and easily generate animated detection maps
Visualize receiver diagnostic information to assess system performance
Manage acoustic telemetry equipment inventories
Share data with telemetry networks
DIY Fine Scale
While I've talked about the challenges an abundance of telemetry data can bring, it also delivers amazing insights into the behaviour of aquatic animals. These behaviours can happen on a large scale, like a transatlantic migration, or on a much finer scale, as in "did these fish prefer a sandy or rocky bottom?"
The latter requires a specialized type of study called fine scale positioning. Historically it required researchers to collect their data and then send it to Innovasea for analysis. This could be time consuming, and researchers indicated to us that they wanted to try their hand at doing the analysis themselves (they are scientists after all!). In response, we adapted our in-house tools and expertise to create Fathom Position. This web-based application provides an easy, intuitive way for researchers to conduct and analyze their own fine scale studies
So now you can see why we are super excited to get these Fathom tools in the hands of researchers. We truly believe that Fathom will transform how acoustic telemetry researchers interact with their equipment and data, relieving the overwhelming digital data burden of millions of detections and associated metadata and helping them focus on what really matters: their science.
Register for a free Fathom Central account today to get started. Visit FathomCentral.com to learn more.
About the Author
Courtney MacSween is a customer success specialist with Innovasea's Fish Tracking team in Halifax, Nova Scotia. She enjoys working with researchers throughout the course of their studies and helping ensure they are successful in their acoustic telemetry projects. Courtney holds an honours degree in biology and aquatic resources from St. Francis Xavier University in Nova Scotia.