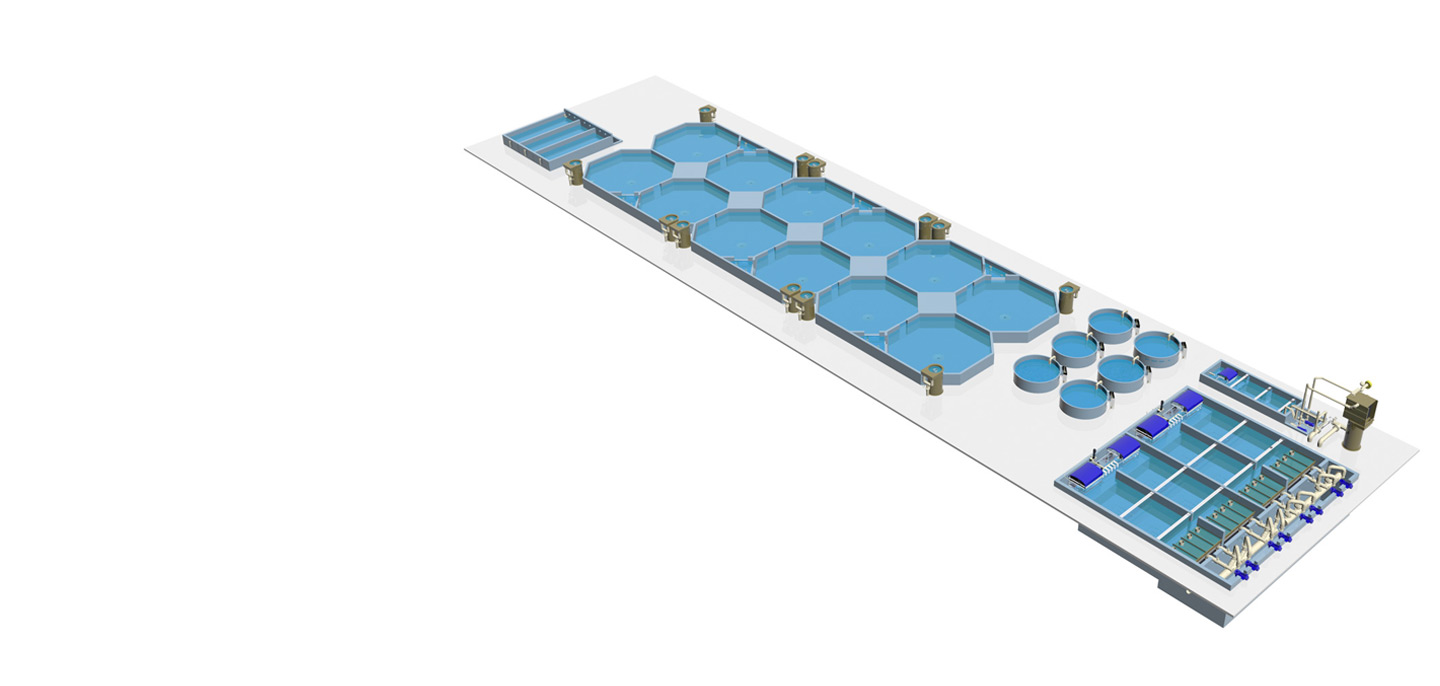 Grow Out
Grow out your fish stock according to your needs – or diversify into new species or fish sizes.
Versatile, Quality Solutions
Fish farms differ significantly in a number of ways, but they all have one thing in common: they want to produce a healthy product. Scale is an important consideration. At Innovasea we understand that even the largest facilities are the result of setting up multiple smaller systems side by side to reach the desired output.
Just as a sea-based farm might have 10 cages each producing 500 metric tons of fish, a land-based farm may have 10 RAS systems each producing the same. The number of systems and scale of each is a choice made based on both a risk and cost analysis. At Innovasea we design versatile modules that can be replicated to meet your growth ambitions or allow you to diversify species and fish size.
Explore Our Expertise
Ready to take the plunge?
Contact Innovasea today to find out how our aquaculture and fish tracking experts can help with your next project.
Contact Us