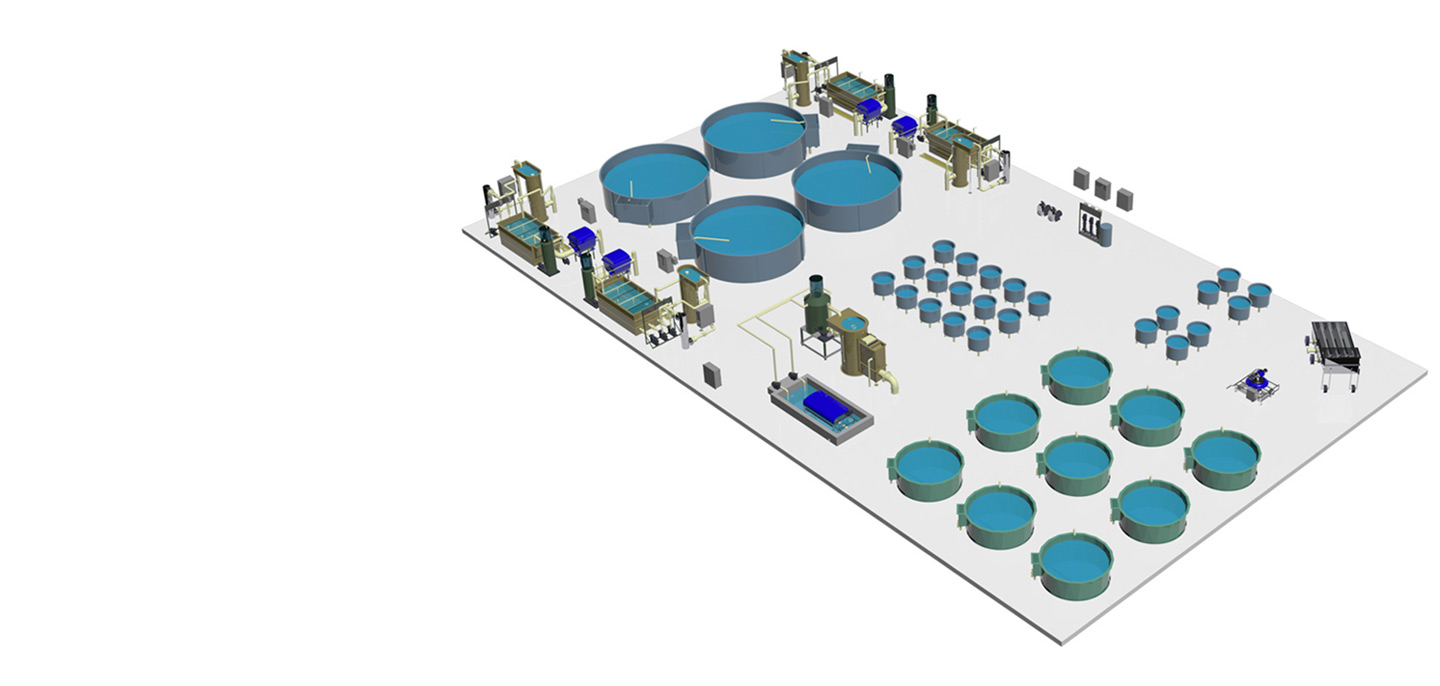 Hatchery
Extensive experience with both freshwater and saltwater facilities makes Innovasea the world leader in hatchery design and development.
Modular or Custom Designs
Hatcheries are where it all begins. Every aquaculture facility needs eggs or juveniles to supply its nursery or farm.
While hatcheries traditionally feature flow-through systems, more and more are looking at RAS or partial RAS systems to minimize water use, reduce discharge volumes, improve thermal control and increase throughput.
Innovasea's modular approach to hatchery design could be the perfect, easy-to-deploy solution for your facility, but we're also adept at designing something specific to suit your particular needs and optimize your operations.
We take a proven approach to saltwater hatcheries
Marine species are rapidly being commercialized, but you can't just replicate a freshwater system and expect to succeed. Innovasea knows that marine hatcheries are often more technical and require different equipment, especially if they use RAS or partial RAS systems.
We'll help get your water chemistry right
The water chemistry of saltwater affects the performance of both biological treatment equipment (biofilter and gas management solutions) and the overall system infrastructure (pump impellers, tanks and material handling equipment). In addition, marine species require live feeds, such as micro algae, rotifers, artemia and copepods. These live feeds require an extra level of filtration to supply a clean and nutritious feed to the larval fish. Innovasea takes all this into account when designing your saltwater system – ensuring you'll get one that will be effective, efficient and operational long-term.
Explore Our Expertise
Ready to take the plunge?
Contact Innovasea today to find out how our aquaculture and fish tracking experts can help with your next project.
Contact Us